About
Biography
Brian Horner has designed a multifaceted career as a saxophonist, educator, artist manager, author, and entrepreneur.  A graduate of the University of Michigan School of Music where he studied with Donald Sinta, his 15-year university teaching career has included appointments at Middle Tennessee State University, Austin Peay State University, the University of Tennessee, and Western Kentucky University.  Horner has appeared at Carnegie Hall's Weill Recital Hall, Steinway Hall, and New York City's Mannes College of Music, as well as at the Glimmerglass Opera's Young Artist recital series in Cooperstown, NY, and has performed with the Nashville Symphony, the Nashville Chamber Orchestra, and the Gateway Chamber Orchestra.  He has premiered more than a dozen new works for saxophone, and his recordings with pianist Elizabeth Avery include Saxophone Music of M. Zachary Johnson--Live At Steinway Hall, and Serenade – Music for Saxophone & Piano, and garnered a cover feature in Saxophone Journal. 
Brian is the owner of Sound Artist Support, is CEO/CCO of Craft Brewed Music®, "the small batch streaming app," co-hosts The Craft Brewed Music Podcast with his longtime musical collaborator Aaron Stayman, and has authored a series of books for Kendall Hunt Publishing, Living The Dream…The Morning After Music School, Living The Dream…The Morning After Drama School (with David Alford), and Living The Dream…The Morning After Art School (with John Watson).  He is co-author with Dr. Allison Adams of Playing & Teaching The Saxophone – A Modern Approach (Oxford University Press). He presents music business and entrepreneurship lectures and saxophone clinics at colleges and conservatories around the country.  
Brian Horner is a D'Addario Woodwinds Performing Artist endorsing D'Addario Reserve reeds and a Conn-Selmer Artist endorsing Selmer (Paris) saxophones, and endorses Hercules Stands. He lives in Atlanta with his wife and daughter. 


Discography



Gretchen Peters - Halcyon (2004 - Curb)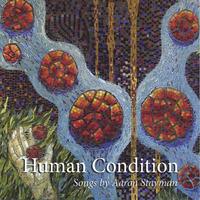 Aaron Stayman - Human Condition (2005 - Deerslayer)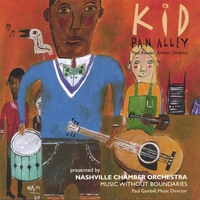 Nashville Chamber Orchestra - Kid Pan Alley Nashville (2006 - Compass)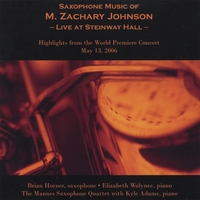 Brian Horner/Elizabeth Avery - Saxophone Music of M. Zachary Johnson - Live At Steinway Hall 
(2006 - CD Baby)



Larry The Cable Guy - Christmastime In Larryland (2007 - Warner Bros.) - brief speaking part!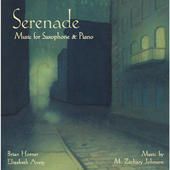 Brian Horner/Elizabeth Avery - Serenade - Music For Saxophone & Piano (2008 - Sound Artist Records)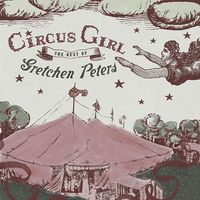 Gretchen Peters - Circus Girl: The Best of Gretchen Peters (2010 - Scarlet Letter Records)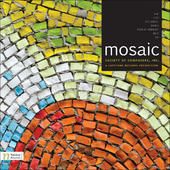 Mosiac - (with Nashville Saxophone Quartet) (2010 - Navona)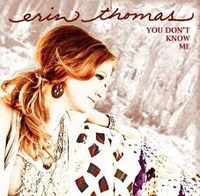 Erin Thomas - You Don't Know Me (2012 - Sound Artist Records)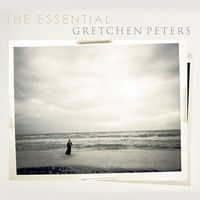 Gretchen Peters - The Essential Gretchen Peters (2016 - Proper Records)


Premieres

Two Wedding Pieces for Soprano Saxophone & Horn (w/Erin Horner)
Composer: M. Zachary Johnson
Weill Recital Hall at Carnegie Hall
New York, NY - May, 2007

Adagio for Alto Saxophone & Piano
Composer: M. Zachary Johnson
Weill Recital Hall at Carnegie Hall
New York, NY - May, 2007

Three Songs for Tenor Voice, Alto Saxophone & Piano (revised)
"Summum Bonum" - "The Night Has A Thousand Eyes" - "She Walks In Beauty"
Composer: M. Zachary Johnson
Weill Recital Hall at Carnegie Hall
New York, NY - May, 2007

Scherzo-Concerto for Alto Saxophone and Wind Ensemble (w/Austin Peay State University Wind Ensemble)
Composer: M. Zachary Johnson
Austin Peay State University Concert Hall
Clarksville, TN - February, 2007

Grand Sonata for Alto Saxophone & Piano
Composer: M. Zachary Johnson
Steinway Hall
New York, NY - May, 2006

Ouroboros (w/Nashville Chamber Orchestra)
Composer: J. Mark Scearce
Polk Theater - Tennessee Performing Arts Center
Nashville, TN - September, 2005

Two Songs for Tenor Voice, Alto Saxophone & Piano
"The Night Has A Thousand Eyes" - "She Walks In Beauty"
Composer: M. Zachary Johnson
Glimmerglass Opera - Young Artist Recital Series
Cooperstown, NY - July, 2004

Scherzo for Alto Saxophone & Piano
Composer: M. Zachary Johnson
Middle Tennessee State University Saxophone Festival
Murfreesboro, TN - February, 2002

Serenade for Alto Saxophone
Composer: M. Zachary Johnson
The Mannes College of Music
New York, NY - December, 2000

Scherzo for Alto Saxophone
Composer: M. Zachary Johnson
The Mannes College of Music
New York, NY - December, 2000

Elijah - Concerto for Alto Saxophone
Composer:  Chad W. Hughes
University of Michigan
Ann Arbor, MI  - April, 1999